There have been a number of clear victors over the weekend as crypto markets pumped by $10 billion. Litecoin has been the obvious one with a surge of almost 40% since Friday but Ethereum has also make a strong enough comeback to retake second spot from XRP.
Ethereum Back in Second Place
Ethereum has been battered and bruised in recent weeks hitting a new 2019 low Wednesday last week of $103. The $100 level is a key support zone both technically and psychologically and a fall below this would spell a tough recovery period for Ethereum.
During the recent crypto market pump late Friday Ethereum surged over 14% from $105 to $120 by Saturday. This alone has not been enough for it to usurp XRP which also climbed during the rally. However over the past 24 hours Ethereum has continued climbing to reach an intraday and weekly high of $125. ETH has since pulled back a little and is currently trading at $121, but still up 1.5% on the day at the time of writing.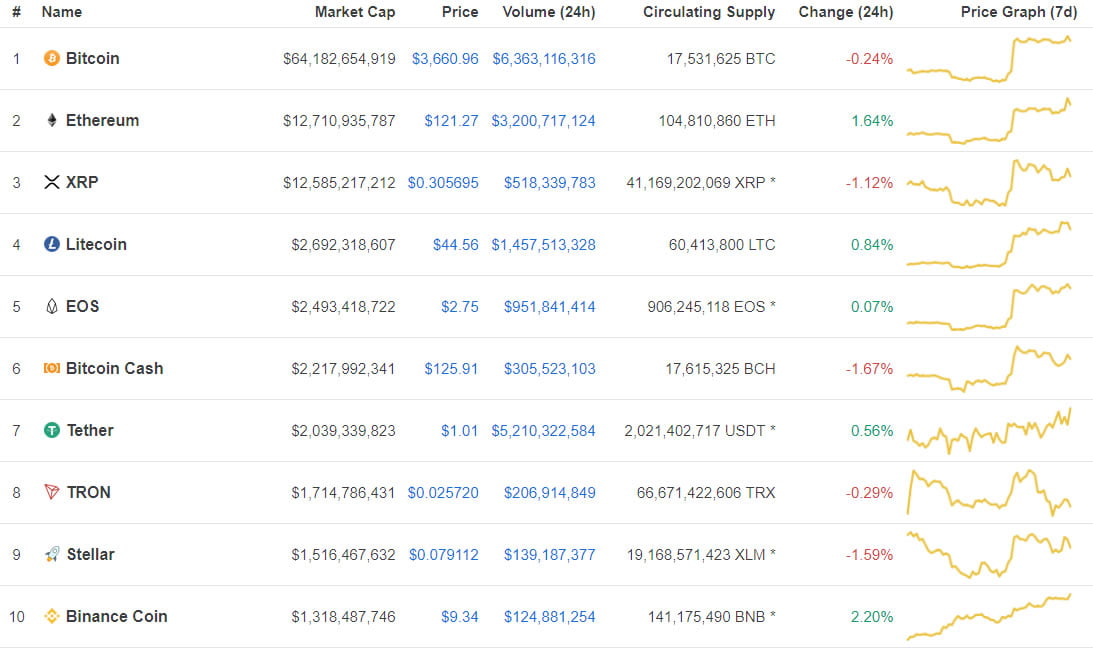 Daily volume is up from $2.7…




Read Full Story : NewsBTC

2019-02-11 07:00:13