To date, Bitmex has been the 'go-to' crypto trading platform to trade Bitcoin with high leverage, as one of the the only viable providers in the space to offer as much leverage as 100x.
The platform's success comes at no surprise, with so many fervent crypto traders hungry for more profitable and advanced trading strategies, beyond simply buying low, selling high, or 'hodling'.
To the same tenet, PrimeXBT has launched with much anticipation as a formidable contender to Bitmex, by also offering up to 100x leverage.
While the two trading terminals share this highly demanded feature in common, there are several distinct advantages presented by PrimeXBT that will expectedly see the platform overtake Bitmex to become the No.1 place to trade crypto with high leverage.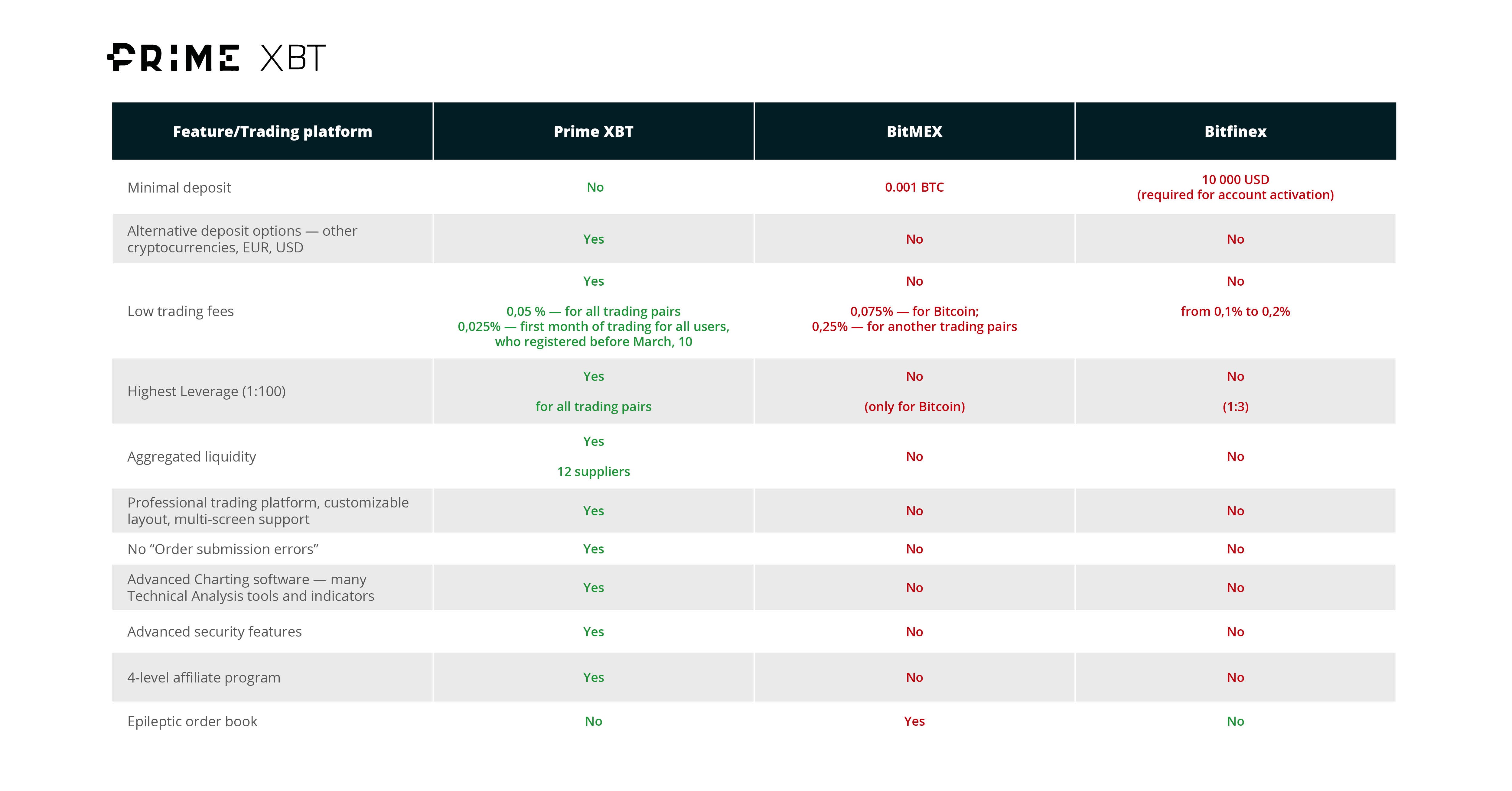 Let's look at 10 of these reasons now:
Aggregated Liquidity
PrimeXBT is setting the industry standard in this regard, by aggregating liquidity in real-time from the 12 leading exchanges. In doing so, the…


Read Full Story : Crypto Daily™

2019-02-12 17:15:00