Last Week Russia Today Officially Began Posting on the Steem Blockchain!
This is a huge milestone for the Steem community as one of the worlds media companies has begun sharing its content on a cryptocurrency backed social media platform. View their Introduction post on Steemit.
Tweet By the Russia Today Official Account Acknowledging That They are Now Using the Steem Blockchain.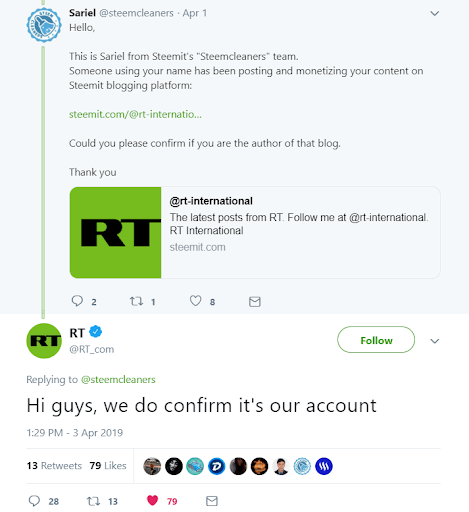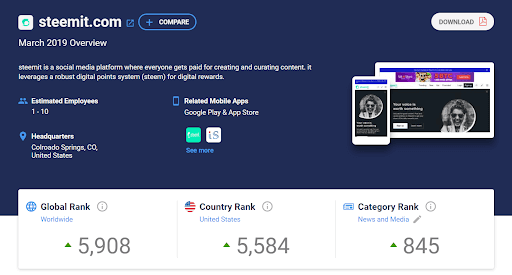 Why the Rise of the Steem Blockchain is Important.
Over the next few years, I believe we are going to see more and more social media platforms built on top of blockchains like Steem. When we begin to see media companies like Russia Today joining the ranks of bloggers already using blockchain platforms, it is a sign that we are on the right track.
Recently we have watched highly centralized companies like Facebook, Google, and Twitter restricting accounts, deleting accounts and shadow banning content that does not fit their agenda. This purge of alternative…


Read Full Story : Crypto Daily™

2019-04-09 14:00:00